Growers Twines
Donaghys can provide Grower's twines in a number of different colours and sizes for a wide variety of horticultural and gardening applications. Donaghys' synthetic twines are all UV stabilised, light in weight with a relatively high stretch and breaking load. These twines are manufactured for Australasian conditions to ensure performance.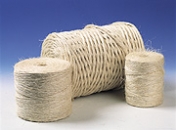 Natural Sisal Lashing
A natural alternative for parcel tying in commercial applications. Sisal lashing is biodegradable, making it ideal for zero waste projects and for horticultural and gardening applications.
Biodegradable, environmentally friendly
Easy on the hands
1 ply & 2 ply medium options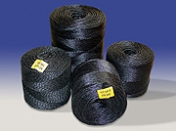 Blackpak Lashings
A range of UV stable black lashings for outdoor use and applications that require a stronger lashing or twine.
Manufactured for Australasian conditions ensuring quality and performance.
Medium to heavy twines for stronger applications
UV stabilised for increased durability
Available in 1, 2 and 3 ply constructions