Whipping & Polynets
Donaghys provide all products required for the sub surface hauling process including lashings, whipping twine and heat sealed bags to cover whipping and tie off applications.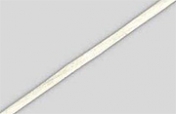 Nylon Waxed Whipping Line
Donaghys Nylon Waxed Whipping twine is wax impregnated to bind, sew and protect for high strength whipping.
470 tex
Telstra item code: 675/00043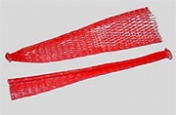 Polynet Bunch Heat Sealed Bags
Donaghys Polynet Bunch Heat Sealed Bags (otherwise known as Onion bags) are manufactured from Polyethylene and sealed at one end for wire separation at junctions.
Red colour
5000 per carton
Telstra item code: 438/00053