Aquaculture & Fishing
With the dynamic growth of the mussel industry, innovative growing and harvesting techniques, coupled with state of the art processing procedures, Donaghys have ensured their mussel rope development is supplying international Mussel farmers with the technologically advanced products to meet their increasing demands. Donaghys Xmas Tree ropes are manufactured in distinct styles, straight or looped, weighted and in aqua or black.
All ropes are treated with a UV stabiliser to help protect the rope from weathering. A range of high strength, high abrasion resistant ropes have been developed to meet the rigors of the marine industry including Aquatec mussel rope, a rope with high strength, without compromising the handling characteristics. These innovative products deliver to the industry a reliability you can trust.
Backbone Rope
Aquatec Black Mussel Rope
Designed in conjunction with Mussel Farmers
Stronger than standard polypropylene ropes by up to 20%
High abrasion resistance
High strength to weight ratio
High UV resistance
Excellent knotting and splicing
Mussel Lashings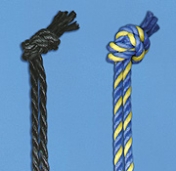 Mussel Lashing
Made of polypropylene to reduce wear on Backbones
Full range of sizes available
UV stabilised
Soft, yet strong
Available in spools or pre-tied snoods
Spat Collection & Grow Out Ropes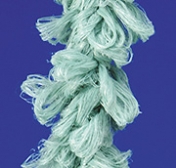 Open Water Crop Rope
Designed specifically for open water mussel farming
18 months development and field trials
Special Aqua trim reduces Bio fouling
Fibtrim allows multiple attachment points
Highest loop density available
Fully balanced construction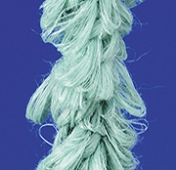 Aqualoop Crop Rope
Cost effective brother to Open Water
Ideal for high tidal areas
Special Aqua trim reduces Bio fouling
'Fibtrim' allows multiple attachment points
Fully balanced construction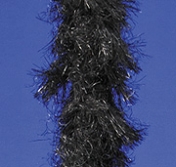 Super Xmas Tree Rope
Ideal for sheltered waters
Straight trim reduces crop damage during harvest
Economical construction
High quality UV stabilised yarn
Fully balanced construction
Fishing braids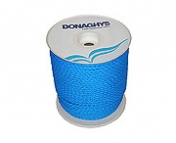 Superfilm Netline Braid
Donaghys' Superfilm Netline braid is an economy line for commercial fishing applications.
Made from polypropylene
UV stabilised
Available in New Zealand in 6.5mm (150L) and 9.5mm (310L)
220 metre reels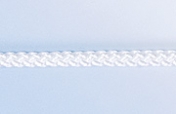 Polyester Braid Line
Donaghys Polyester Braidline is a smooth braid for use in commercial fishing applications.
16 plait construction
UV stabilised
Available in New Zealand in 9mm (500L), 11mm (700L) and 13.5mm (1150L)
100 metre reels