Fishing braids
Donaghys provides a full range of trialled and proven synthetic braids for use in the fishing industry. The range includes Cod braids, Polyester Braidline and Superfilm Netline braids. The trusted Blue 150L and 310L Superfilm Netline braids are still one of the only products that won't let you down.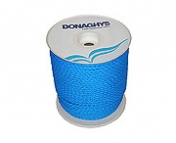 Superfilm Netline Braid
Donaghys' Superfilm Netline braid is an economy line for commercial fishing applications.
Made from polypropylene
UV stabilised
Available in New Zealand in 6.5mm (150L) and 9.5mm (310L)
220 metre reels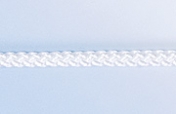 Polyester Braid Line
Donaghys Polyester Braidline is a smooth braid for use in commercial fishing applications.
16 plait construction
UV stabilised
Available in New Zealand in 9mm (500L), 11mm (700L) and 13.5mm (1150L)
100 metre reels