Telecommunications
Donaghys are an integral supplier of all rope products to the Telco industry. We are the sole Telstra Approved Contract supplier for Parramatta, Orange Fibre Optic, Jetlines and Cablemaster Lines along with the various lashings, cords and twines listed on the contract.

All products are built, labelled and tested to conform to the original Telstra designated standards for the products to perform optimally in the applications. Donaghys' products are manufactured in ISO9001:2000 accredited facilities.

New fibre developments and the greater demands in hauling programs have enabled Donaghys to add to the Total Solution offer in hauling. Ultra High Modulus fibres enable rope constructions of superior strength to wire rope in light weight, low stretch and long continuous lengths for custom built requirements. Your total solution can be provided with custom fittings, spliced on specialty reels or bulk cartons to meet your requirements.
Telecommunications Brochure
Accessories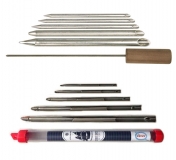 Splicing Kits
Donaghys Splicing Kit gives you all the tools you need to create that perfect splice. Complete with basic instructions to get you started.
Splicing kit for double braids
5 splicing fids to splice from 6mm to 24mm
Wire fid pusher
Complete with full splicing instructions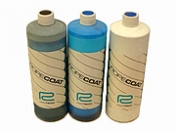 Protective Coatings
Even the best balanced and highly engineered braids can benefit by the addition of protective coatings. There are many benefits, the most significant being enhanced abrasion resistance. Coatings can include colouration for identification and can alter the texture of a slippery fibre to provide greater interaction between cover and core.
Bindacoat and Urethane options
The impregnation of Bindacoat adds the dimensions of handling, wear resistance and fibre binding to the slippery texture of Spectra®
Urethane impregnation enhances the abrasion resistance of a braid by forming a protective barrier to the braid fibres beneath
Colouration can be added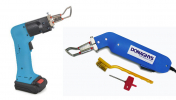 Hot Knife Cutters with carry case
Donaghys hand held Hot Knife Cutters come with a Donaghys' carry case. In addition to the standard electronic model, we also have a cordless portable model that allows the user to maximise time on the job. The carry case includes a product manual, small spanner and wire brush. The Cordless model includes Lithium-ion rechargable battery and charger.
For use on synthetic ropes, twines and braids
Cuts and seals low melting point synthetic fibres with ease
Blade reaches temperature within a few seconds
Not suitable on Natural, Vectran®, Kevlar® or PBO Zylon® fibres
Spare cutting blades available for long life use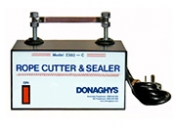 Hot Knife Cutter - Bench model
This Hot Knife Cutter is designed for use on bench tops. The bench top model is suitable for continuous operation with fixed blade (working range 100mm) for quick and clean cutting and sealing of fine cords, braids and ropes.
For use

on synthetic ropes, twines and braids

Cuts and seals low melting point synthetic fibres with ease
Not suitable on Natural, Vectran®, Kevlar® or PBO Zylon® fibres
240 volt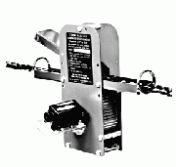 Rope Measurer
Donaghys Rope Measurer accommodates rope and cordage from 6mm to 20mm in diameter. The toothed Measuring Wheel and Stainless Steel Pressure Shoe assure uninterrupted NO SLIP contact with cordage.
Wall or bench mounted
Digital counter adds or subtracts
Resets to zero with one turn of knob
Conforms to Weights and Measures specifications
Mechanical Hauling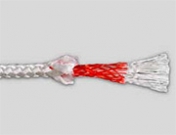 Cablemaster Hauling Braid
Donaghys Cablemaster braid is a 6mm Hauling braid designed in conjunction with Telstra Operations.
High strength and abrasion resistant
Excellent handling
Parallel Polyester core with red intermediate jacket and white external cover
Red jacket is visual wear alert that external jacket is damaged and rope retirement is required
Min Break Force 1100 kg
Telstra item code: 675/301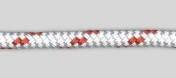 Yachtmaster XS Double Braid
Hauling braid with balanced and harmonised core of HT Polyester.
Easy to splice, flexible sheetline
High jacket to core ratio assisting long life
Available in 4mm to 16mm diameter in 100m reels
18mm to 32mm available upon request
White with Red, Green or Blue fleck colour options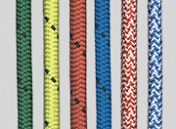 Superspeed Hauling Braid
Hauling braid with minimal stretch easy splice 12 plait HMPE core.
Super hard wearing HT polyester jacket
Harmonised core/jacket construction minimises slippage and creep
Available in 2mm to 12mm in 100m reels, some diameters also available in 150m and 200m
Larger diameters and longer lengths available upon request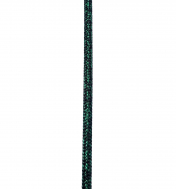 Superbraid Hauling Braid
A hauling braid with UHMwPE core with HT Polyester cover which provides high strength with minimum stretch and weight.
Anti-slip coating on core prevents core/cover slippage and protects core if cover is removed
Withstands shock loadings and accepts a tighter radius and knots better than Aramids
Available in 6mm to 12mm in 200m reels
14mm and above available upon request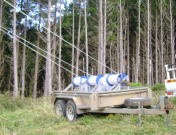 Cable Haul Braid
Donaghys Cable Haul Braid is a hauling braid with an abrasion resistant Polyester jacket over high tenacity Nylon core, giving excellent grip on the winch. Jacket constructions assist resistance to ingress of foreign matter that could reduce life in use.
Double braid construction with excellent grip on winch
Fibre mix gives great shock absorption properties and maximises strength to size ratio
Break strength remains unchanged in wet or dry conditions
Spliced eyes each end for ease of deployment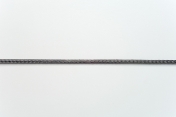 Winchline®
Donaghys Winchline® is 8 times lighter and 70% stronger than Steel Wire rope. Coated with Donaghys Armorcoat, this braid has high abrasion resistance and can be customised with covers and fittings to suit specific applications.
Low stretch
High UV resistance
Floats and does not absorb water
High internal and external abrasion resistance
Virtually no recoil in the unlikely event of failure
Non rotational
Pull Line Lashings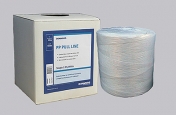 Conduit Ezi-Blow/Ezi Pull Lines
Donaghys Pull lines are made from virgin Polypropylene for high strength and durability. Used as Jetline/Mousing lines.
Premium & Heavy options to suit your application
Pull from centre spools in self dispensing cartons for tangle free deployment of lashing
2240 tex with 1830m spool per carton with approx breaking strength of 90kg
4500 tex with 950m spool per carton with approx breaking strength of 163k
Telstra & Fibre Optic Rope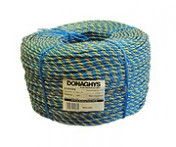 Certified Telstra Rope
Donaghys are the specified supplier under the Telstra rope contract. Our rope is manufactured to stringent quality standards and exceed the minimum criteria specified by Telstra in the contract. This rope is 6mm in diameter with 2 Blue and 1 Yellow strand and is used in either 400m or 500m coils.
There are many copy products which when tested do not meet the strength, weight, labelling or tangle free coil feed built into our product. BEWARE of non certified substitutes as use in Telstra work will void your contract if detected and will invoke warranty replacements.
Telstra approved product: Item code 675/00294
Tangle free uncoiling to coil end, no waste
App Break Force 602 kg
Supplied in minimum pallet lots, 45 coils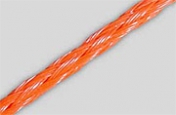 3mm PP Mono Braid
Donaghys 3mm PP (Polypropylene) Mono Braid is a Telstra certified light rope used in Fibre Optic Cable installation into main ducts.
Much stronger than PE Mono Substitutes
Highly abrasion resistant
Braided construction handles well
Easily spliced
App Break Force of 90kg
Available in orange in 1000m reel
Telstra item code: 675/00083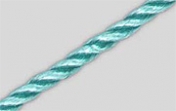 4mm PP Aquatec Rope
Donaghys 4mm PP/PE (Polypropylene/Polyethylene) Aquatec Rope is a medium rope used for small to medium cables into main ducts at 100mm I.D.
3 strand construction with 1000m continuous length
Packaged on easy use flange reels
App Break Force of 200kg
Available in green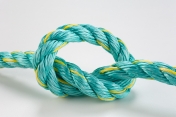 Aquatec Ropes
Aquatec ropes are manufactured from Donaghys developed PP/PE crushed mono yarn blend then 3 stranded with the optimal lay for higher strength, excellent abrasion resistance and splicing. Ideally suited to applications of marine fishing and heavy industrial use where reliability is key. Beware of imitations, Donaghys Aquatec rope has a distinctive Green with Gold mark colouring.
3 strand & 8 strand ropes
PP/PE blend combines the best of each fibre characteristics of abrasion resistance, strength and shock load resistance
High strength and UV resistant
Whipping & Polynets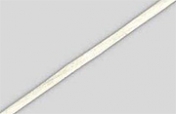 Nylon Waxed Whipping Line
Donaghys Nylon Waxed Whipping twine is wax impregnated to bind, sew and protect for high strength whipping.
470 tex
Telstra item code: 675/00043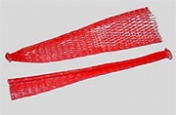 Polynet Bunch Heat Sealed Bags
Donaghys Polynet Bunch Heat Sealed Bags (otherwise known as Onion bags) are manufactured from Polyethylene and sealed at one end for wire separation at junctions.
Red colour
5000 per carton
Telstra item code: 438/00053