Spat Collection & Grow Out Ropes
Donaghys complete range of Spat collection and Crop ropes cover every area of Mussel farming supplying higher yields and higher catch and retention rates than any other product on the market. 140 years in the business has made Donaghys experts in Aquaculture rope and development.
More mussels per metre
The Donaghys rope when broken down into dollars per year per meter is far more cost effective than any other system. This coupled with the yield output (cost per kg) annualised over 8-10 years and you're on a winner. This means the Donaghys rope works out over the life to be 25% cheaper than the Galicia rope.
As well as from initial cost savings on the ropes, the continuous farming system which Donaghys ropes are designed around will give additional cost savings on seeding, catching and harvesting. Donaghys rope coupled with the continuous long line system will cut farming costs significantly over any other system used today.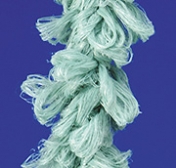 Open Water Crop Rope
Designed specifically for open water mussel farming
18 months development and field trials
Special Aqua trim reduces Bio fouling
Fibtrim allows multiple attachment points
Highest loop density available
Fully balanced construction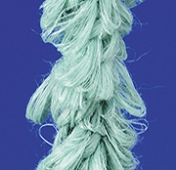 Aqualoop Crop Rope
Cost effective brother to Open Water
Ideal for high tidal areas
Special Aqua trim reduces Bio fouling
'Fibtrim' allows multiple attachment points
Fully balanced construction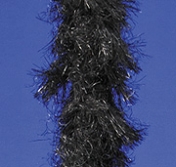 Super Xmas Tree Rope
Ideal for sheltered waters
Straight trim reduces crop damage during harvest
Economical construction
High quality UV stabilised yarn
Fully balanced construction