Packaging & Lashings
When it comes to packaging twines, Donaghys has the category wrapped up. From the small household requirements of our boxed strings, to the commercial applications of strong sisal and PP Superfilm lashings, Donaghys have a product to meet all demands.
Donaghys Packaging brochure
Lashings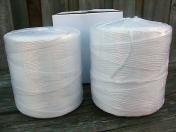 Packaging Twines
A complete range of all purpose Polypropylene (PP) lashings designed for use in a wide range of applications. These packaging twines have relatively high strength while being lightweight and easy to handle.
Manufactured for Australasian conditions ensuring quality and performance.
Ease of handling
Strong lightweight twines
Chemically resistant
Easily managed draw from centre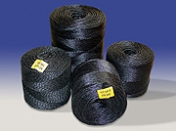 Blackpak Lashings
A range of UV stable black lashings for outdoor use and applications that require a stronger lashing or twine.
Manufactured for Australasian conditions ensuring quality and performance.
Medium to heavy twines for stronger applications
UV stabilised for increased durability
Available in 1, 2 and 3 ply constructions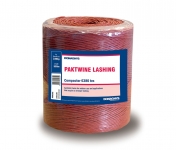 Compactor Paktwine
Donaghys' Compactor and Contractor Paktwines are high quality Polypropylene lashings. These twines are strong and tough with excellent knotting efficiency making them suitable for compacting and baling applications.
Tough, strong abrasion resistant PP lashing
Soft feel, smooth handling
Low stretch
Excellent knotting efficiency
Safer and economical alternative to steel strapping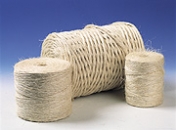 Natural Sisal Lashing
A natural alternative for parcel tying in commercial applications. Sisal lashing is biodegradable, making it ideal for zero waste projects and for horticultural and gardening applications.
Biodegradable, environmentally friendly
Easy on the hands
1 ply & 2 ply medium options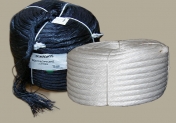 Multi End PP Lashings
Donaghys Multi End PP Lashings are strong synthetic lashings with the same attributes as HorticultureTwine, conveniently packaged as a multi end coil. With multi ends, you can draw 50 ends of lashing from the coil at once to enable convenient multiple cuts, saving you time and money.
Convenient multi end coil
UV stabilised
Does not absorb moisture or rot
Available in 1400 and 1970 tex in 50 ends x 250m coil
Tarred Marline
Donaghys' Tarred Marline is a traditional twine manufactured from synthetic Polyester with tarring application to enhance rot resistance and abrasion resistance. Ideally suited to; whipping, serving and telecommunications applications.
Twines & Strings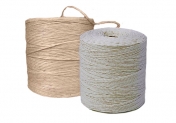 Shop Twines
Donaghys' have a range of soft cotton and natural Jute shop twines. Available in pull from centre dispensing spools.
Natural fibre
Light weight
For tying, gardening and general purpose use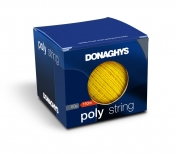 Polystring
Donaghys Polystring is a synthetic polypropylene string, conveniently packaged for the consumer in small boxes for a variety of general applications.
Conveniently packaged for consumer
Available in a range of colours
Available at all good hardware stores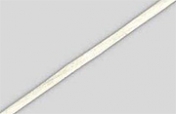 Nylon Waxed Whipping Line
Donaghys Nylon Waxed Whipping twine is wax impregnated to bind, sew and protect for high strength whipping.
470 tex
Telstra item code: 675/00043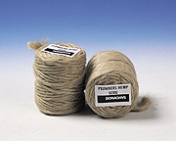 Plumbers Hemp
Premium quality jute plumbers packing for the traditional application of packing and sealing plumbing joints. Donaghys' Plumbers hemp has long fibres for easy teasing and superior strength. Packaging is convenient with pull from centre balls perfect for on site trade and DIY use.
Natural brown colour
Sold in cartons of 10 x 500g spools
Not stocked in Australia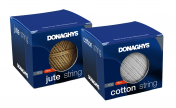 Boxed Cotton & Jute String
Donaghys' boxed string range includes Cotton and Jute string. These strings can be used for a variety of general purpose applications and are conveniently pre-packaged for the consumer.
Convenient pre-packaged products
Natural fibre, biodegradable
Available at all good hardware stores
Not stocked in Australia