Twines & Strings
Donaghys twines are manufactured from first grade raw materials and form complimentary ranging to our many Industrial, Marine, Packaging and Telecommunications clients. The twines are purpose specific and are packed appropriately for the application and market they are aligned to.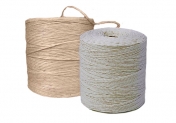 Shop Twines
Donaghys' have a range of soft cotton and natural Jute shop twines. Available in pull from centre dispensing spools.
Natural fibre
Light weight
For tying, gardening and general purpose use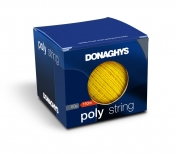 Polystring
Donaghys Polystring is a synthetic polypropylene string, conveniently packaged for the consumer in small boxes for a variety of general applications.
Conveniently packaged for consumer
Available in a range of colours
Available at all good hardware stores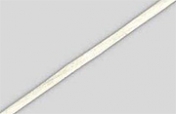 Nylon Waxed Whipping Line
Donaghys Nylon Waxed Whipping twine is wax impregnated to bind, sew and protect for high strength whipping.
470 tex
Telstra item code: 675/00043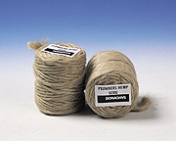 Plumbers Hemp
Premium quality jute plumbers packing for the traditional application of packing and sealing plumbing joints. Donaghys' Plumbers hemp has long fibres for easy teasing and superior strength. Packaging is convenient with pull from centre balls perfect for on site trade and DIY use.
Natural brown colour
Sold in cartons of 10 x 500g spools
Not stocked in Australia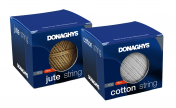 Boxed Cotton & Jute String
Donaghys' boxed string range includes Cotton and Jute string. These strings can be used for a variety of general purpose applications and are conveniently pre-packaged for the consumer.
Convenient pre-packaged products
Natural fibre, biodegradable
Available at all good hardware stores
Not stocked in Australia